Game Design Workshops
An Introduction To Hobbyist Game Development
Booking Page
<--In Person Workshop
Booking Page
<--Online Workshop
This workshop will introduce some fundamental practices and knowledge of game development. At the end of this workshop, beginners can expect to have enough of an understanding to direct their own learning and small game development projects.
The content of the workshop will consist of a brief presentation about the core concepts of development followed by a practical exercise in rapid prototype development in Unity (the free
Unity Personal
version is appropriate, and can be
downloaded here
.)
There will be a short amount of time at the end of the workshop to brainstorm and scope potential game concepts.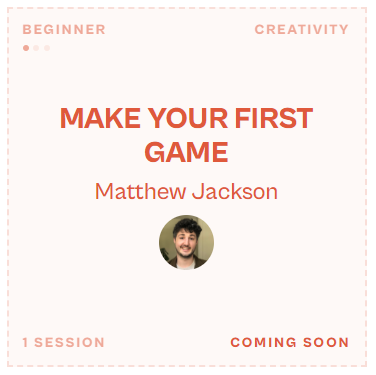 Design Your Own Indie Game


This Workshop Has Ended

"Learn the ins and outs of Game Maker Studio 2, used by game developers and enthusiasts worlwide."

This online Zoom workshop is running over three Thursdays in November/December 2021 introducing beginners to the fundamentals of game design.

The workshops aim to impart the needed knowledge and confidence for beginners to direct thier own 2D game development projects.

These workshops were contracted by City Of Melbourne, and the course was created designed (and will be hosted) by (me) Matthew.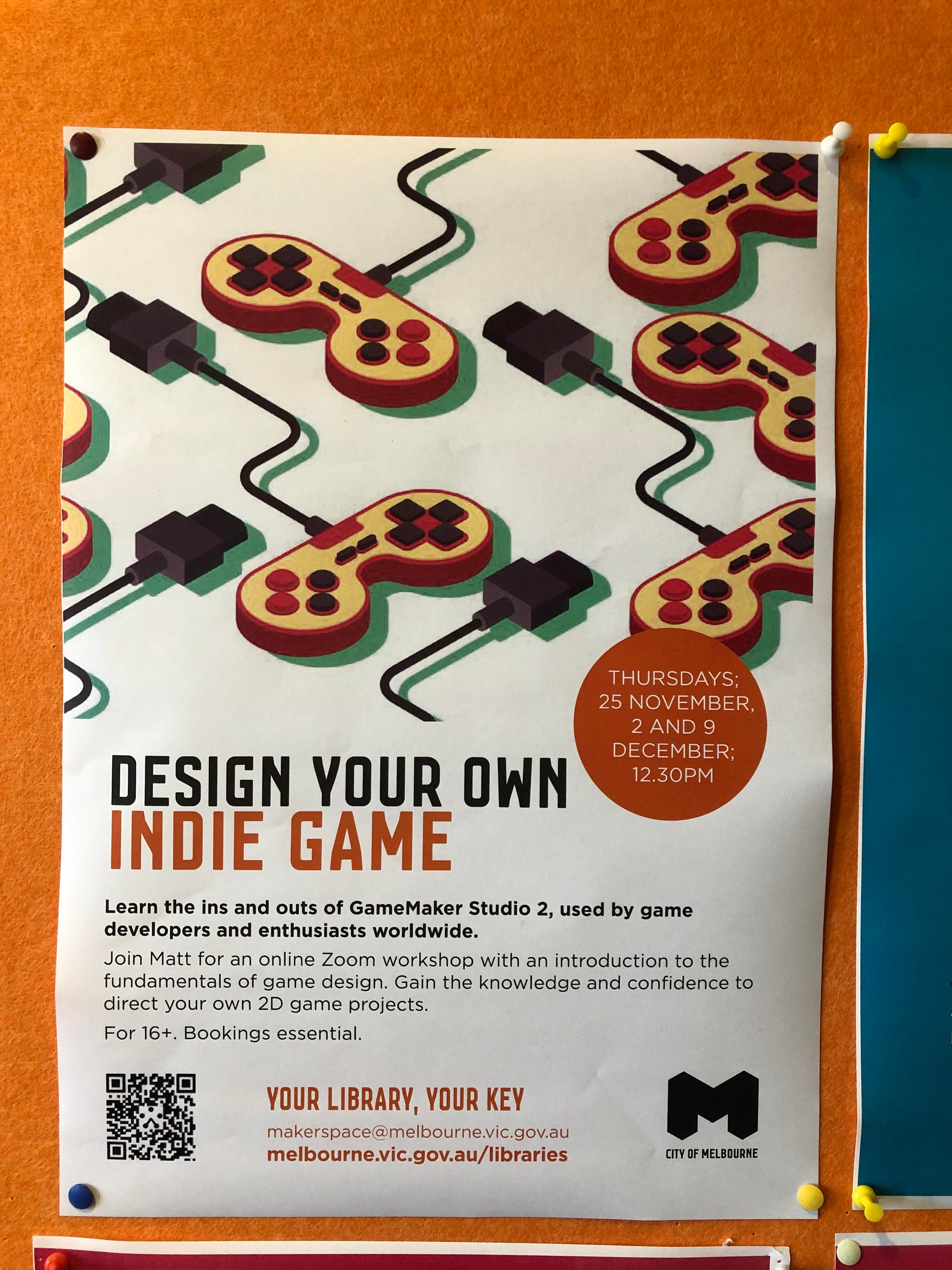 Make Your First Game!


This Workshop Has Ended

MYFG! was a set of workshops run in July 2021, funded by City of Melbourne to teach begginers to make thier first 2D video game!

The workshop was aimed at participants with no previous coding, art, or design skills, just a willingness to learn and a passion for games.

Over two short in-person workshops, the event aimed to cram in all you need to know to put together a simple 2D game that serves as an introduction to hobby game development.

Another series of MYFG! sessions is planned for later this year.